Let's talk about Best Pictures! 2022 edition
Award season is almost done, so let's talk about Best Pictures nominated in 2022. I know this post is too close to the finish line, but at the same time, it's perfectly timed. We are a few hours away from the most important awards but I will not stay up late to watch them.
Firstly, because I have a minor cold. I just don't think it would do me any good to stay up all night. Secondly, because the charm of the Academy Awards is long, long gone. So, let's talk about movies! I watched all of them nominated for Best Picture + those that gave the leading and supporting folks their nominations.
DUNE (2021), dir. Dennis Villeneuve
Visual masterpiece. Stunningly breathtaking in so many ways: score, special effects, cast, leading the story. It was very special to me and it didn't disappoint. Having divided the book for two movies, Dennis left himself a lot of room for faithfulness to the source material. Family ties, political feuds and toxic leadership – Dune has it all.
This movie was designed to be watched on the biggest screen possible – to keep audiences talking long after we saw the last frame. It is my personal "Best Picture" of 2022. Sadly, life as a "movie person" taught me a lot. My heart beats in the rhythm of sand walk but I am afraid it will be the biggest loser of the Oscars.
Then again, will it make me sad? People over at the Academy are bizarre, so… Not sure if we should be sad about it. After all, Dune has one millions of hearts across the world.
BELFAST (2021), dir. Kenneth Branagh
Oh, what a wonderful movie. It was highly recommended by my friend, Gavin. And that man has impeccable taste when it comes to movies, trust me! It was a brilliant one. Ireland in the 60s was conflicted and brutal, but Kenneth Branagh decided to show some ray of sun shining over that one street in Belfast.
Belfast for me was a movie about childhood interrupted; moments that defy gravity of a small human. I adore the idea of universalism – no names for main characters, just: Ma, Pa and Buddy.
I watched it with a heavy heart after a rough week at work and it instantly healed me. Even though it's not really "light cinema", it left me warm. Wonderful choice of songs, great cast and amazing story. My second-to-second favorite movie this year.
CODA (2021), dir. Sian Heder
I almost, ALMOST watched the wrong movie, haha. There is another one from 2019 with Patrick Stewart and Katie Holmes. Good one, by the way. Quite pleasant. BUT!!!! THE CODA was fantastic.
First of all, it showcased a very important issue – exclusion. But not in the way you might think – this time it wasn't really about the deaf. It was about the one girl in the family that could hear. The title itself is full of symbolism – it means "Children of Deaf Adults" but also… It has a meaning in music: the concluding passage of a piece or movement, typically forming an addition to the basic structure.
Family relationships are really hard – in the beginning, kids are dependent on their parents. But what if it was the other way around? Ruby (Emilia Jones) was the "man of the family" from the young age. She was deprived of her dreams for the sake of the family business. It is a "feel good" movie, but damn. Wonderful one.
KING RICHARD (2021), dir. Reinaldo Marcus Green
Let's talk about it. Yes, let's be real: it was a good movie. Not the best, not the worst. Good and good is a very underappreciated word. I believe this story was meant to be told, because it was the embodiment of "never give up and always reach for your dreams".
But. But… I really don't want to think that this was a strictly "politically correct" nomination. I can understand the nomination for Will Smith – but there has been a debate. And honestly? I completely get it.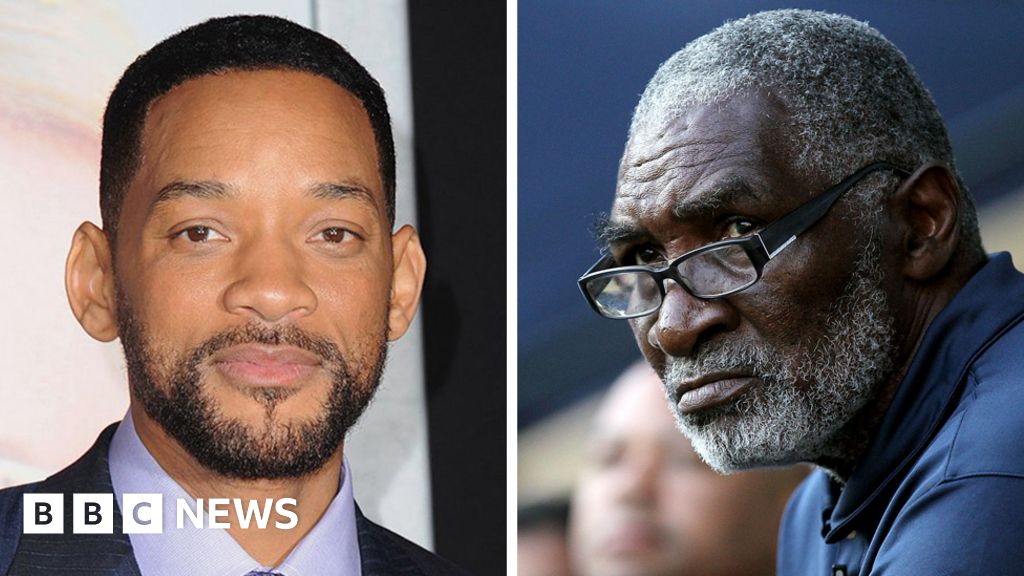 I also like these kinds of stories, because they show that family can go through everything together. Sticks and stones might break their bones, but damn. Family might just be the vibrainum of the universe.
NIGHTMARE ALLEY, (2021), dir. Guillermo del Toro
For some reason I thought it's a horror movie (hehe) and insisted on watching it during the day. Turns out it's just a really, really good thriller/drama. But did it really deserve a nomination for "Best Picture"?
Not really. I guess maybe there was nothing better? I think Green Knight could easily take its place, but who am I to judge? Surprisingly enough, I enjoyed this movie. It was intelligent and at times, reminded me of The Prestige.
It was a bit predictable for me, but still – a fine movie to watch on a Saturday midday. Now that I think about it – I think Guillermo was trying to repeat the success of The shape of water. Well, not this time.
DRIVE MY CAR (2021), dir. Ryûsuke Hamaguchi
Most surprising film for me, for sure. I kind of struggled with watching it, there was some kind of reserve. I don't think I am a huge fan of Asian cinema just yet, but Drive my car is one of these films that change everything.
It's a spin for both heart and soul; a quiet masterpiece about grief and love, and how both of these are intertwined. The movie was so intimate – in every possible way and almost every scene. Long takes, peaceful and with very loud silence.
Hamaguchi took us on a really emotional ride, where the car is a very important place and thing for the protagonist. It was where he rehearsed his play, it was where his life changed. Director's touch – so precise, delicate and gentle… Bought me.
WEST SIDE STORY (2021), dir. Steven Spielberg
Remake of musical all-time classic. I was super excited about it, because! I am not a huge fan of this movie, even though I am not the biggest fan of musicals. Songs!!!! And the awakening motif… Innocence, first love, the issues of race.
I believe it was a well-deserved nomination in the "Best Picture" category. But with all my love for Spielberg, he does not deserve to be nominated as "Best Director" for this movie. There, I said it.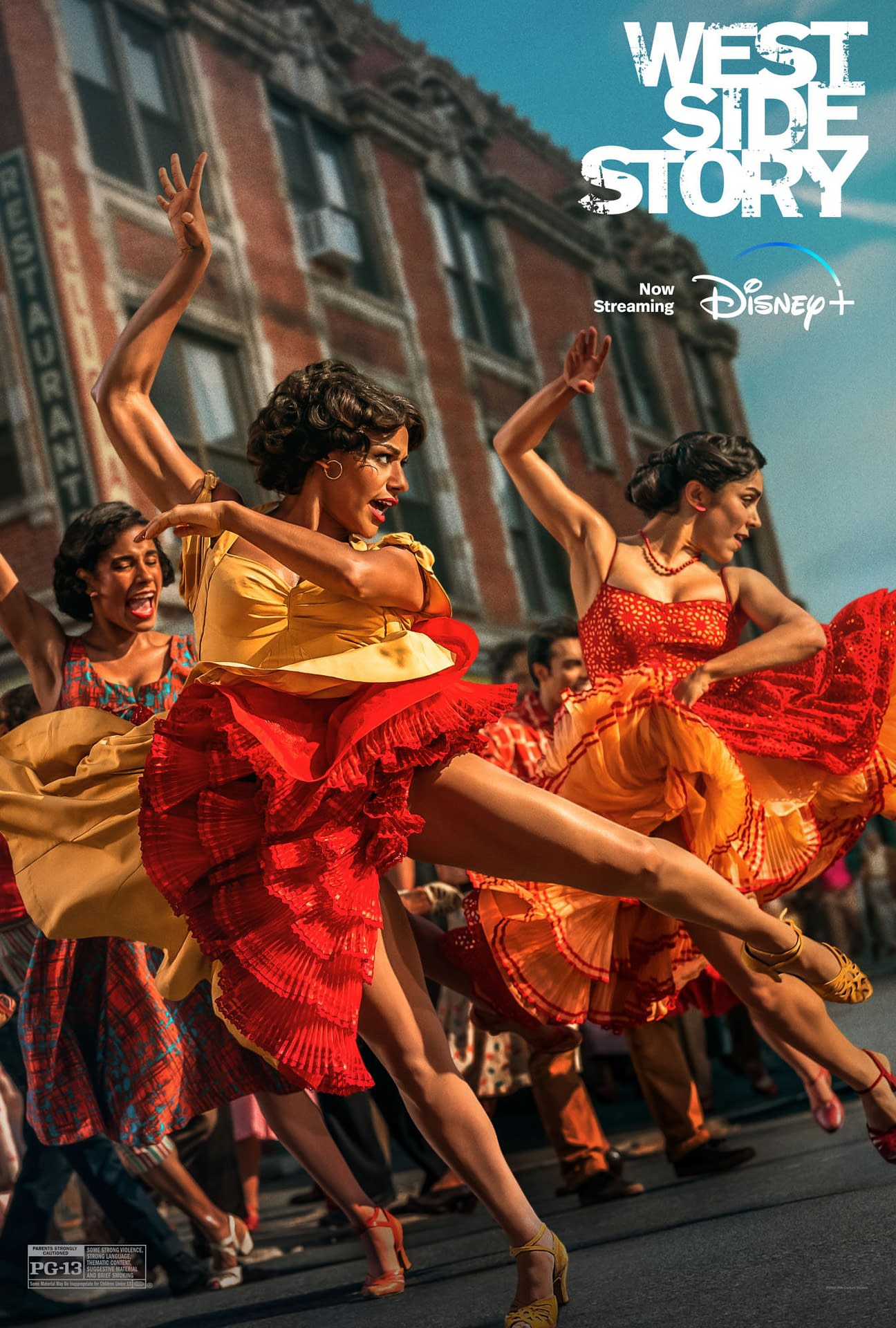 As for the movie, the strongest point was the young cast – mostly breakthrough performances. Rachel Zegler and Ariana DeBose won this movie and even though only the latter got a nomination (Supporting Actress), the entire cast deserves recognition.
DON'T LOOK UP (2021), dir. Adam McKay
McKay is one of my favorite directors. This man, I swear! Throwing punches and not holding back. This time, he made one of the most universal movies. Really, it feels like a perfect template for everyone to use.
Let me explain: the plot of Don't look up circles around a comet, discovered by two scientists. A comet that will destroy Earth and all life. The thing is, no one BUT the scientist is taking this threat seriously. The government and the public trust in billionaire's algorithms; soulless technology instead of bulletproof science.
How dare I call it a "universal film"? Insert ANY GIVEN problem: climate change, famine, floods, war. And you will get the exact same response from governments, elites, celebrities and "common people". We don't care until it's too late.
Now, people call this movie a "dark comedy" but it is with a grain of salt. I think it was one of the best movies of the season. But then again, who am I to judge… 😉
THE POWER OF THE DOG (2021), dir. Jane Campion
Ayayay, where do I begin? Let's be real, okay? Let me approach this as a movie-goer first. I didn't like it at all. If I was to tell someone, at gunpoint, what this movie was about, I would struggle a lot. The plot was vague, almost non-existent.
But if we look at it from a "critics" point of view, let me look for positives: it was a visual masterpiece. The cast? Wow, I think only Dune's cast could top that stellar performance. Benedict Cumberbatch delivered such an awful, repulsive character! And as if in some kind of magical mirror, there was Jesse Plemons who portrayed an absolute opposite.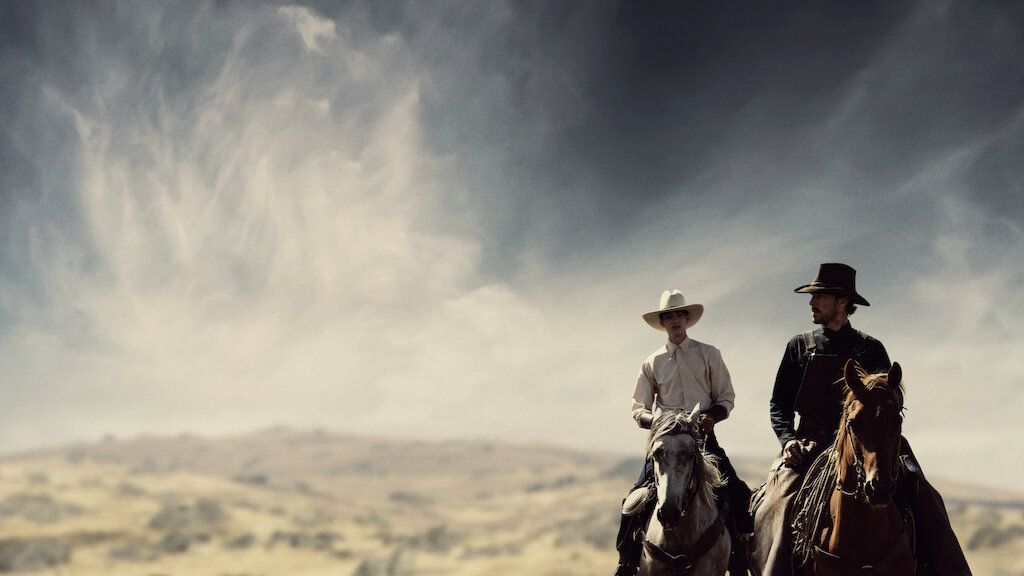 But my heart aches for Kodi Smit-McPhee! What a performance, what a character. Big time kudos to Jane for directing the cast and scene so well. So, as you can see: from the critical point of view, I understand the fuss. As a regular movie-goer, it took me 6 hours to watch this movie.
LICORICE PIZZA (2021), dir. Paul Thomas Anderson
Did I deliberately leave "the best" for last? Maybe I did. Let's be clear: Dune is out of competition for me – there is no question about it. But Licorice Pizza was so damn good!!! Paul Thomas Anderson proved himself once more.
He works a lot with HAIM (the band) so involving Alana Haim as a female lead in this movie made perfect sense. And she was absolutely wonderful in her role. Honest, sweet and with heart on her sleeve. In her twenties and so damn lost in the world… Happy, but not really. Confident, but shy deep down.
And by her side… Cooper Hoffman. Son of late Phillip Seymour Hoffman. The second I saw Cooper on screen, I smiled. I loved, LOVED his old man. Such a tragic end to a stormy life. But his son picked up the baton with grace and such lightness…
I enjoyed it very, very much. There is something incredibly sweet in "puppy love" … Hope, innocence, freedom.
THE EYES OF TAMMY FAYE (2021), dir. Michael Showalter
There is something about colorful biopics and Oscars. This one was pretty good, even though I didn't know who Tammy Faye was. It was for sure interesting to watch it for the costumes and makeup and metamorphosis.
Jessica Chastain was spectacular in her role, so the nomination was absolutely deserved. It was refreshing to see her as such a colorful bird. However… As for the movie itself, it was a bit disappointing. Tammy Faye was a queer icon. This biopic was… Straight. Too straight.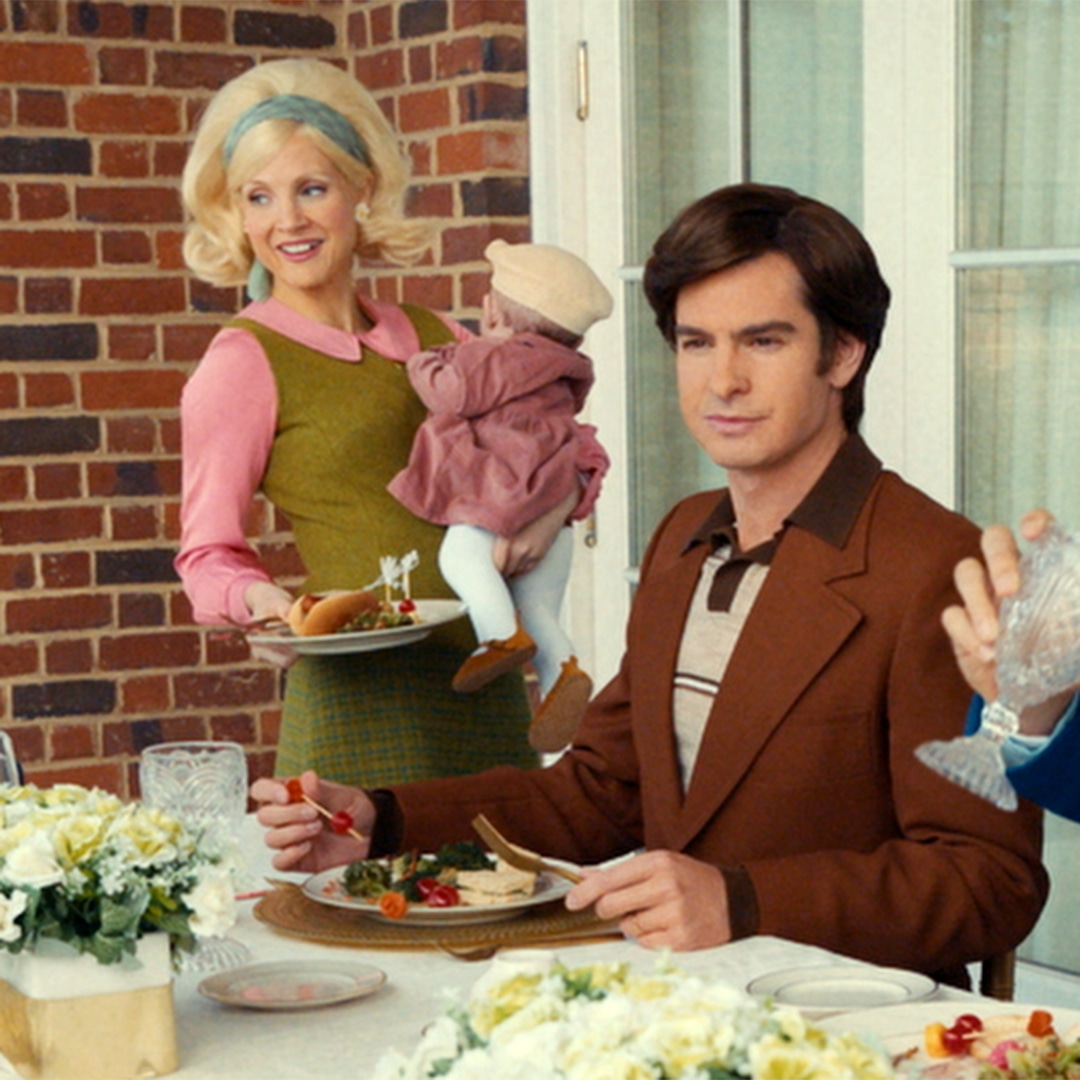 So, in the spirit of looking for positives: wonderful costumes, hair and makeup. And Andrew Garfield as well! 2021 was his year, and Gosh. He deserves to be recognized.
TICK, TICK… BOOM! (2021), dir. Lin-Manuel Miranda
If there is something that can make me fall in love with musicals, it's this movie. I was laughing and I was in tears. Johnathan Larson was one hell of a person – author of Rent. Which… Is my favorite musical of all time.
Lin-Manuel really set the bar very high – his previous work In the Heights was good with one small "but" – but this is not the time nor the place. But the real MVP of this film is Andrew Garfield. I knew the boy could sing, but JESUS TAKE THE WHEEL. He was spectacular, fantastic.
What does it take to wake up a generation? One of the most powerful quotes I heard this season.
THE LOST DAUGHTER (2021), dir. Maggie Gyllenhaal
I love the works of Maggie (The Kindergarten Teacher) so I had big hopes for this one. She wrote and directed it and wow. However, I am not a big fan of Olivia Colman. Don't get me wrong – she is an extraordinary actress, living her best cinematic life.
But I feel like she is everywhere these days and it's just not for me. Her performance in The Lost Daughter was stellar. The parental guild is really hard to show on screen in a way the audience can understand its gravitas.
Being a mother is extremely hard – I see it when I look at my mum; I see how she blooms now that both of her kids are on their own. Mum sacrifices so much for the younglings. So, when the guilt kicks in if she is uninterested or dishonest… You tell the rest.
One more thing: superb performance by Jessie Buckley. Wow, damn girl.
PARALLEL MOTHERS (2021), dir. Pedro Almodóvar
No surprise, my least favorite movie I watched in the Awards Season. Pedro Almodovar is not my favorite director, but that's no secret. This time, he told us a story (a very complex one) about two single mothers.
I must admit, this is probably the most ambitious movie Pedro has ever made – getting into tricky internal politics of Spain, touching upon fragile motherhood and all feelings attached. And there are two different sides of the same coin – Penelope Cruz plays a woman that becomes a mother at a later age; Milena Smit plays the younger one.
Two different approaches to the same situation – and that was the best thing about this film for me.
SPENCER (2021), dir. Pablo Larrain
Probably the biggest loser of the 2022 Academy Awards, but that's what professional people of cinema say. Not all, but a lot of them. Once again, I disagree. Kristen Stewart? Sure, it was a good performance. Probably her best so far and… That would be it.
Tragic story, for sure. But I don't feel like that is good movie material. So, yeah. Let's finish on that note.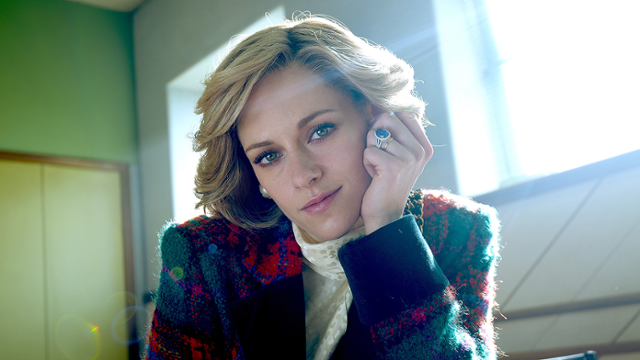 BEING THE RICARDOS (2021), dir. Aaron Sorkin
Aaron Sorkin strikes back! This time with a dramatic biopic of a power couple: Lucille Ball and Desi Arnaz. I've had a vague memory of the two, this is not my period of Hollywood history, but it was a good watch.
I have a good relationship with Sorkin's movies – his last hit The trail of Chicago 7 pierced my heart last year. I was expecting a certain way of telling a story, and I got it: the plot was driven from 3 different perspectives. 
But it is the kind of movie that you watch and move on, without thinking too much about it. I liked it but it didn't wow me. Nicole Kidman and Javier Bardem – wonderful performances. But… Not Oscar worthy.
THE TRAGEDY OF MACBETH (2021), dir. Joel Coen
Well… Yeah. I think I prefer Shakespeare in writing only. It is incredibly tough but sponge-like source material. Let me explain: each of his plays carries a monumental charge. Macbeth in particular. It's… So intense in its serenity.
It is extremely hard for any filmmaker to build a world where Shakespeare's words have room to breathe and settle like a thick mist. A mist that will stay in the audience's head long after the end credit rolls.
For me, it wasn't a bad adaptation. It was rough around the edges in a good way; leaving it black and white left me… Settled in the weirdness of this play. Cast was wonderful, really – not only Denzel Washington. His nomination, I believe, is more of a "all time" nod. Not saying he didn't deserve it, but… Maybe not for this one.
THAT'S ALL, FOLKS!
Twin Peaks Café's picks – who should, who will and who was my favorite? (Only few categories that I have watched movies from)
BEST PICTURE: CODA/Belfast – should win; Dune – my favorite; The power of the dog will win.
LEADING ACTRESS: Jessica Chastain – should win and also my favorite performance; Olivia Colman – will win.
SUPPORTING ACTRESS: Ariana DeBose – should win and will win; Judi Dench – my favorite
LEADING ACTOR: Andrew Garfield – should win and also my favorite; Benedict Cumberbatch – will win (and should, but not for this movie)
SUPPORTING ACTOR: Kodi Smit-McPhee – should win and will win, Ciaran Hinds – my favorite
ANIMATED FILM: Flee – should and will win; Luca – my favorite
CINEMATOGRAPHY: Dune – should and also my fav. WILL WIN FOR SURE!
COSTUME DESIGN: West Side Story – should win; Dune – my favorite; Cruella – will win
DIRECTING: Ryusuke Hamaguchi (Drive my car) – should win; Paul Thomas Anderson (Licorice Pizza) – my favorite; Jane Campion (The Power of the Dog) – will win
FILM EDITING: tick, tick… boom! – should win and my favorite (also Dune but damn, it's a tough choice); Don't look up – will win (good win, well deserved).
INTERNATIONAL FILM (let me just say that I liked all of them, goddammit!): Drive my car – should, will and my favorite.
MAKEUP AND HAIRSTYLING: The Eyes of Tammy Faye – should and will win, Dune – my fav.
MUSIC (ORIGINAL SCORE): Hans Zimmer (Dune) – should, win and must I say more?
MUSIC (ORIGINAL SONG): No time to die – should and my favorite; Be Alive from King Richard – sadly will win.
PRODUCTION DESIGN: Dune – should and will. The end.
SOUND: Dune – should and my favorite (but it's a tough competition, my heart also beats for Belfast); West Side Story – will win.
VISUAL EFFECTS: Dune – shall, should, will. Though Shang-Chi does not fall behind. Then again, you can't really compete with Shai-Hulud.
And now 2 categories extremely important to me: WRITING (ADAPTED SCREENPLAY): CODA/DUNE – should and will. My heart will be happy with either, but obviously I root a bit more for Dune. Drive my car was wonderful, but damn. This one is difficult…
WRITING (ORIGINAL SCREENPLAY): Don't look up – should win (my fav); Belfast – my fav-fav; Licorice Pizza – will win (my 3rd fav).